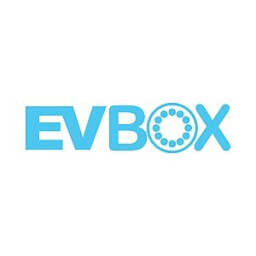 EVBox
Gepubliceerd: 25 dagen geleden
Technical Product Owner (Transaction / Payment Processing)
Gepubliceerd: 25 dagen geleden
The future of mobility is electric. In the transition towards sustainable transportation, electric vehicles play an important role in merging the mobility and the energy landscapes.
Everon is a global Platform-As-A-Service charging management solution designed for all eMobility needs worldwide. We offer a best-in-class platform that enables Charge Point Operators and eMobility Service Providers to run competitive and sustainable businesses, empowering them to enhance their customers' electric vehicle charging experience via advanced data-driven services. From mobile Apps for drivers to management portals for Business Owners – Everon is designed to fit all of our clients' needs and business models, today and in the future.
As our Technical Product Owner, Transaction Processing your main responsibility is to drive the development of our EVCharging Transaction Service, with the ambition to serve hundreds of millions of drivers that want to charge their EVs, for a more sustainable future. 
About our Transaction Processing:
Within Everon, the processing of charging transactions at scale is at the heart of our entire platform. Since drivers can charge in multiple ways (using RFID Cards, Apps, Credit Cards) and on multiple types of stations (Home Charging, Workplace Charging, Public Highway Charging), the Transaction Processing service needs to identify, process and split the payout, at scale, according to the use-case. An important part of the service is also the API towards internal/external Billing Services, that our customers need to use in order to properly bill the transaction costs to drivers and the transaction fee to station owners. 
This is a key role within Everon, where we expect you to lead a highly experienced and self-organized team of engineers in order to ensure that all our use-cases are appropriately addressed for scale. The ideal candidate can balance platform scalability knowledge with an understanding of which use-case to prioritise first, for the most value. Since Transaction Processing is a data-rich service, you will be expected to make your case using data, when saying no or when driving priority towards a certain use-case. On a daily basis you will work together with the Technical Lead, other Product Owners, Designers, Technical Writers and Billing Specialists, in order to deliver value. You will also work closely with your Product Lead both in your professional growth framework and to come up together with a roadmap for the domain you represent.
Responsibilities include:
Do your market research in order to identify the future of EVCharging and establishing a roadmap for Transactions that will ensure our platform is envied when it comes to simplicity and scale.
Slice your roadmap into iterative steps that allow you to learn by building, measuring and validating. Be able to balance what it will take right now to succeed in the market (Slice 1), with being prepared for what comes next (Slice 2, 3 etc). 
Manage your backlog based on data-driven decisions. Be able to analyze your transaction data to identify possible opportunities for what to build next. 
Together with your Development team, create a performance baseline for the Transaction service and create goals for scalability & reliability(SLAs/SLOs) of your service that you are able to monitor in time. 
Be able to understand when technical debt is too much and how to address it.
Gain an architectural understanding of the technologies involved either by self-learning or close collaboration with the team. 
Be able to say "no" or "not right now" to internal and external stakeholders, in a way that your stakeholders feel listened to, understand your reasoning and will want to come back to you with an idea or request in the future. You achieve this preferably using data as one of the arguments.
Work across multiple scrum teams when needed (using our Nexus or Less agile frameworks), if your functionality requires multiple services to bring to market.
Collaborate with a cross-functional scrum team to refine user stories, prioritise goals and define functional and non-functional acceptance criteria for your product increments. 
Collaborate closely with UX designers to ensure value is being surfaced across our omni-channels: APIs, FE Portals and App in a way that is consistent with the Customer Journey and Personas defined. 
Work with Software Architecture in order to reason and output the right architectural choices for your service. 
Solliciteer nu