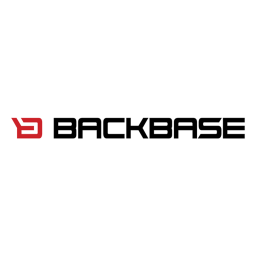 Backbase
Gepubliceerd: 4 maanden geleden
Software Architect
Gepubliceerd: 4 maanden geleden
The job in short
As a Software Architect, you own the end-to-end architecture and technical delivery for a specific set of Backbase features. As part of your role, you will work with multiple engineers to design and continuously enhance the current and future product features. Your primary objective is to translate functional and non-functional requirements into a software product, own it as a technical design, implementation, testing, and delivery.

You will be responsible for your products' security, reliability, performance, maintainability, and integration. As you are the technical person responsible, it is you who defines and selects the necessary tools required to deliver your software.
Meet the job
You'll be responsible for executing on the vision for the core of the Backbase platform, working with fellow Architects to define how we create it, for whom, why, and in which priority. Simultaneously, you'll have to make sure that features created are adopted and delivered in the most beneficial way: supported through demos and training materials –you're in charge.

You will spend time with our internal and external customers to understand their challenges, gathering insights into how to solve problems and deliver new features. As the design authority you translate customer opportunities and pain points into detailed product requirements, designs and proof of concepts. You will be hands on and still actively developing, capable of leading and coaching developers whilst illustrating, organising and ensuring the correct software is delivered.
What about you?
You have demonstrable experience designing and building enterprise- grade solutions; SOA, RESTful Microservices, Cloud-native;

You are hands-on in enterprise-grade Java, Modern Spring Framework, including Spring Boot and Spring Cloud;

You have working experience with Web Application Servers - know complex configuration of different application servers and deployment strategies;

You are effective at empowering the teams that you are in charge of, providing requirements, constraints, and coaching while holding them accountable for quality and scope;

You drive technology innovation and refactoring initiatives. People turn to you for advice based on your sound experience and deep technical understanding of software development, practices and frameworks;

Keeping the overall picture isn't a problem for you;

You are precise and keep a strict eye on data and deadlines;

You are experienced in providing high-level estimations for the entire project or for an MVP of a new product;

You're comfortable leading the pack. Issues don't block you – you tackle these head-on and find an acceptable resolution;

You lead the charge on continual improvement of production-readiness, educating teams about tools and techniques to ensure that the product runs smoothly, securely and in a way that offers insight into the systems' health;

You have first-hand experience with implementing an SDLC in a product company;

You have proven experience in a client-facing role, you are comfortable leading the conversation with the customer, and we expect you to be able to anticipate and negotiate new or changing requirements.
Solliciteer nu