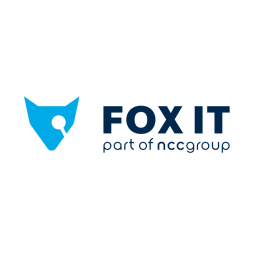 Fox IT
Gepubliceerd: 3 maanden geleden
Senior Python Developer
Gepubliceerd: 3 maanden geleden
Senior Python Developer
Delft, fulltime
For the Managed Services department we're looking for a Senior Python Developer. You'll be part of the engineering department, where several teams work on building and maintaining their own service. All for a more secure society. A team consists of software developers, a technical lead and ops engineer(s). As a team you are responsible for not only developing but also deploying to production systems. At Fox-IT we endorse a "You build it, you run it" way of working.
The software development part is a healthy mix of different skill levels. This gives you the chance to enhance your skills even further and develop yourself within the team. On a day-2-day basis you contribute to the sprint goals. And participate in technical design discussions on how to best implement the new feature.
Within Managed Services Europe you will work together with 30 other engineers in one of the software engineering teams focusing on tools and systems development.
Our new Python developer has….
A Bachelor/Master degree and 8 years of relevant experience.
You know how to work in Linux environments.
Expert knowledge of Python.
Experience in C++ and/or Javascript is preferred but not necessary.
Security mindset (of course).
Nice to haves
Experience in webapplication frameworks.
Javascript / VueJS / Angular / React.
Worked with Elastic / MongoDB.
Worked with PostgreSQL and or MySQL.
ML / AI experience.
Cloud and IaaC.
Basic understanding of Web traffic and protocols.
Fox-IT
We are Fox-IT, or Fox. We make society safer with the help of our technical and innovative solutions. We do this for parties where cyber security is important. We are at the forefront of innovations and naturally want to maintain this position. That is why we continuously develop our individual skills and knowledge: an investment in our reputation. Fox was founded in 1999 and has been part of the NCC Group since 2015. Since then we are proud to be part of of a global team of more than 2000 professionals, spread over 35 locations on 3 different continents.
Foxers are very proud to work at Fox-IT. We are open to feedback and find it important to learn from mistakes. Okay, we are also a bit stubborn and nice and critical (this is how we keep each other sharp). At Fox, we work hard, especially when it comes to serving our customers. Where possible we naturally make time for pleasant outings and parties. Want to know more about Fox-IT? Read our Manifesto!
Visit the website for more information:
www.fox-it.com/nl/
.
Our offer
Working at Fox means that you can let your technical creativity run free and that this is also greatly appreciated. You cannot always tell everything about your work, but you can tell during birthdays that you contribute to a safer society. That is not all. As a Support Engineer you also get:
A good salary that matches the cool things you have already done and will do.
Flexible working hours, so that you can occasionally start later or do your thing from home.
A favourable pension scheme, 24 vacation days and 8% vacation pay.
Many development opportunities: you can gain and share knowledge through TechTalks, Crypto Colloquia, events and the Fox Academy.
A laptop and business phone. Do you use your own telephone? Then you will be reimbursed a maximum of € 25.
A reimbursement for your internet at home of a maximum of € 40.
A performance bonus and profit sharing, because we appreciate your commitment.
A joint lunch, tasty coffee and lots of fruit every day. A good time to catch up with your colleagues.
Free parking spaces next to our office in Delft where you can drive up from the A13 and a bus stop in front of the door. Very easy, especially when it rains.
About Us
The NCC Group family has over 1,800 members located all around the world, providing a trusted advisory service to 15,000 customers. Born in the UK, we have now have offices in North America, Canada, Europe, Asia- Pacific and United Arab Emirates.
We are passionate about helping our customers to protect their brand, value and reputation against the ever-evolving threat landscape. We fuel that passion with investment in our people and our business.
Our values and code of ethics are at the heart of how we operate – we work together, we are brilliantly creative and we embrace difference. We treat everyone and everything with equal respect.
We want to create an environment where all colleagues feel psychologically, emotionally and physically safe to be authentic, sharing their personal experiences to represent the diversity of the world they live in, and have equal opportunity to achieve their best.
Interested?
You can apply via
the application form
, which will bring you to our ATS, Workday. After application we will process your application. If you have any questions regarding the vacancy, you can send an e-mail to
vacatures@fox-it.com
.
An extended screening procedure is necessary to work at Fox-IT.

Help from recruitment agencies, how well intended it might be, is really not necessary. We do not want to receive resumes without our approval.
Solliciteer nu