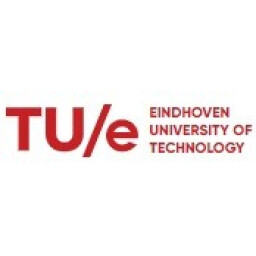 Technische Universiteit Eindhoven (TU/e)
Gepubliceerd: 20 dagen geleden
Linux System Engineer
Gepubliceerd: 20 dagen geleden
Are you a Linux system engineer who wants to be challenged every day? At the TU/e, scientists and students continuously create the unthinkable. The strength of the IT landscape is their key to success and, hence, so are you. These creative minds expect you to offer them a solution for tomorrow that doesn't exist today. Together we are building the high performance backbone that this epicenter of science and technology demands.
To expand our team of IT professionals we are looking for a
Linux System Engineer
Job description
As our analytical Linux system engineer you maintain our hybrid server infrastructure which consists of an on-premise datacenter (Linux & Windows), High performance computer clusters (HPC) and a steadily growing cloud landscape. You are the Linux expert in this environment and beside daily operations and lifecycle project you will participate in campus wide projects where you will collaborate with project teams to optimally support our research, development and students. Besides that, your responsibility is to act as a connector as you will be a virtual team member of multidisciplinary teams and like to translate business requirements into technical solutions.
Do you like to take ownership, make use of your interpersonal skills, not afraid of taking decisions and excited to work in a research environment? If so, you might be our new Linux system engineer!
Requirements
Analyzing technical issues, providing feedback to both internal colleagues and suppliers, managing 3rd line incident & changes and continuous improvement of our server environment.
Being a subject matter expert within business projects.
Able to work independently and prioritize your own work.
Having a customer focused and therefore flexible and creative attitude.
Minimum education requirement is a Bachelor degree with a Linux certification.
Proven track record with one or more Linux distributions; (Ubuntu, RedHat, CentOs, Debian).
In depth knowledge and experience with Linux management tooling (e.g. Ansible, Gitlab, Docker, Zabbix, Grafana).
VMware certification or proven track record is considered an advantage.
Basic knowledge of networking & storage and ITIL experience (foundation level).
HPC experience is considered an advantage.
Fluent in Dutch and English.

TU Eindhoven offers you
A challenging full-time appointment in a dynamic and ambitious university, where you have plenty of room for personal development and growth;
The salary is in accordance with the Collective Labor Agreement of the Dutch Universities and depending on education and work experience, salary scale 9 with a minimum €2.920,= and maximum of scale 10 €4.402,= (CAO-NU)
An attractive package of fringe benefits, including excellent work facilities, extra holiday allowance 8% in May, end-of-year bonus of 8.3% in December, 41 holidays per year and the possibility of child care and excellent sports facilities.

More information?
Questions? Elly van den Eertwegh (recruiter) will be happy to answer them, e.a.m.v.d.eertwegh@tue.nl.
Application:
Interested candidates are encouraged to apply using the 'solliciteer nu'-button.
The selection of applicants and the job interviews will start immediately until we find enough suitable candidates.
Interim or agency? If we need you, we know where to find you.
Solliciteer nu