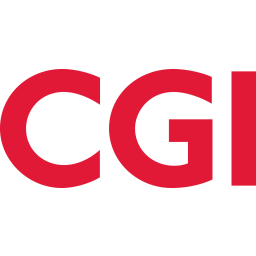 CGI Nederland B.V.
Gepubliceerd: 5 maanden geleden
Security Engineer - Space Unit
Gepubliceerd: 5 maanden geleden
Position Description:
Do you like to broaden your horizon in an international environment and develop your career with a new perspective and exciting opportunity to play a part in bringing Galileo, Europe's new satellite navigation system, into operational use?
CGI Space Netherlands is looking for a Security Engineer to join our client locations in Czech Republic or France.

Scope of work
The aim of this work is to follow the activities related to the security, contributing to the preparation of security accreditation and supporting the development of cyber security activities to our client for European space programs.

Tasks and activities shall cover:
• support to the definition, review and update of security policies and processes, analyze requirements traceability;
• support to the preparation, review and update of the technical security documentation and security operating procedures;
• support the security system development follow up, system qualification and acceptance
activities;
• review and update of the existing security documentation, review of the internal
compliance to the existing documentation;
• support to the review of the security documentation related to the system and other
facilities;
• support to the evaluation of the proposals related to solutions for the service center and
other facilities;
• analyze changes to the system in operation and provide an assessment of their adequacy
and impact on the system qualification;
• drafting of security requirements, flow-down of security requirements;
• follow up the services security implementation, milestones and validation activities;
• support in the definition of security guidelines, technical notes and policies;
• supporting the development of cyber security auditing activities for the other space
components, monitor and control system certification related activities in
support of the space program.

Skills and competencies to be successful
• University Education or Master's Degree in systems engineering, aerospace engineering,
physics, science.
• A minimum of 5 years of experience working performing the activities mentioned.
• Familiar with security standards and quality standards such as ISO 27001.
• Knowledge and/or experience of space system engineering or operations activities.
• Excellent command of both written and spoken English.
• Result orientation, operational efficiency, fostering cooperation
• Enjoying team working, especially in a multi-cultural environment.
• In possession of or able to obtain security clearance at EU Secret level, implying EU
Member States citizen;
• Ability to travel when needed to other locations.

Your working environment
With almost 40 years in the industry, CGI Space is a growing business with exciting projects and prospects across the Navigation, Security, Earth Observation and Satcoms domains. We currently have around 500 members working on projects in the UK, Germany, France, Italy and the Netherlands. You will get the opportunity to work for Galileo. Galileo is Europe's own global satellite system and currently consists of a constellation of 22 satellites. It is capable of providing a highly accurate, guaranteed global positioning service under civilian control. The system is still under development and has recently entered the Exploitation Phase.

Our offer
We offer you a permanent contract, so that you immediately have job security. Part-time work, for example 32 or 36 hours per week, is negotiable, we are happy to offer you that flexibility. In addition, we feel it is important that everyone at CGI feels like the owner of his or her own work. Literally owner, because at CGI you get the opportunity to become a shareholder and thus share in our successes.

We also believe it's important that you stay inspired, do the things you enjoy and continue to develop. Our CGI Academy offers a wide range of relevant training courses. What else we have to offer: a place in a close-knit team of professionals where we share responsibility for the development of our clients and employees. A team with which we can exceed customer expectations and put ourselves on the map within and outside of CGI. A role in our CGI story!

Are you ready to be part of our story?
Apply now! We will contact you as soon as possible. Questions about the position? Ask them to Jeroen Meulman, Director Consulting Services via jeroen.meulman@cgi.com or +31 88 56 47938.
For more information about the application procedure, please contact Chris Nikijuluw, corporate recruiter, via 06-204 511 05 or chris.nikijuluw@cgi.com

We do not cooperate with external Recruitment parties.
Acquisition is therefore not appreciated.
What you can expect from us:
Build your career with us.

It is an extraordinary time to be in business. As digital transformation continues to accelerate, CGI is at the center of this change—supporting our clients' digital journeys and offering our professionals exciting career opportunities.

At CGI, our success comes from the talent and commitment of our professionals. As one team, we share the challenges and rewards that come from growing our company, which reinforces our culture of ownership. All of our professionals benefit from the value we collectively create.

Be part of building one of the largest independent technology and business services firms in the world.

Learn more about CGI at www.cgi.com.

No unsolicited agency referrals please.

CGI is an equal opportunity employer.
Solliciteer nu