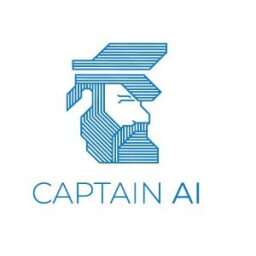 Captain AI
Gepubliceerd: 6 maanden geleden
Full Stack Developer to make Autonomous Shipping A Reality!
Gepubliceerd: 6 maanden geleden
Full stack Developer
Help visualise our journey into autonomous shipping at Captain AI!
Who is Captain AI?
We are Captain AI, a group of young enthusiastic engineers and scientists putting their heart into developing software to achieve full autonomous shipping. Our office and test-area is located in the busiest port of Europe, Rotterdam.
Captain AI has been paving the way for ship-autonomy since 2017. From the start of our journey until now we have achieved many milestones. This year we've demonstrated remote-control on a Watertaxi and shown autonomous operation on the Borkum Tug boat (one of our test vessels).
To further our current goals we need your help! We're on the precipice of incorporating our perception stack and we need you to, among other things, further develop our cloud platform to manage and visualize our services and ship data which will enable us to get to the next stage in our journey.
What you'll be doing
Designing and implementing a user interface for management and visualization of ship fleets, their sensors and our implemented autonomy data.
Develop a backend web-server and database solution to support our cloud infrastructure.
Setup continuous integration solutions.
Build a platform that is intuitive to use and new features that are easy to learn.
Work closely with machine learning engineers to enable R&D efforts and improve existing systems.
Drive best practices in our React, NodeJS stack.
Required Qualifications
Bachelor's degree in computer science or equivalent real world experience
Experience developing React frontend applications
Experience working with NodeJS
Capability to design and create user interfaces including graphical elements and CSS implementations
Ability to work with SQL databases
Ability to communicate English professionally
Preferred Qualifications
Knowledge and ability to work with Kubernetes
Experienced with Google Cloud Platform
Experience with Python development and data science
What we offer
We are building an international ambitious team, at an inspiring location. We offer a good salary and flexible working hours.  
How to apply?
Do you recognize yourself in this job description? Send your CV and cover letter via the 'Apply' button or to vincent@captainai.com with the subject line 'Vacancy Full-stack developer'.
Solliciteer nu