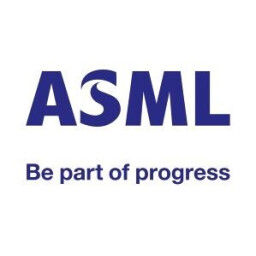 ASML
Gepubliceerd: 5 maanden geleden
Embedded Software Design Engineer
Gepubliceerd: 5 maanden geleden
Introduction
You'll be part of a world class, market leader organization for the high-tech lithography, metrology and software solutions in the semiconductor industry. We are a global company with 70 offices spanning 16 different countries.
Working location will be Veldhoven. Our Employees are our most important assets and therefore we invest in your career development. When you apply you don't just apply for a job but for a career within ASML.
In addition to our highly competitive compensation and benefits package, you'll be able to work and lead multidisciplinary teams in a dynamic environment in a fast growing market; you'll work with
specialists from all over the world, adapting the latest techniques and of course you will get the chance to work directly for our demanding customers to help make Moore's law possible.
The ASML Veldhoven office is currently expanding and we are searching for several computer science and software engineering specialists to join our Embedded Software Common & DUV (ESCD) department.
Job Mission
The mission of the Embedded Software Common & DUV departmentis to ensure the delivery of integrated embedded software engineering solutions that support the business success of ASML with the agreed quality, cost and in-time.
Software engineering is the number 1 priority for ASML, therefore our focus is on developing reliable, complex computer science solutions.
We have a community of over 12.000 technical experts – C++ Developers, Software Architects, as well as Software Engineering Specialists in other programming languages.
Our mission is to offer reliable software engineering solutions for complex motion controlled moving parts in a high-tech machine.
Job Description
You are happy to make things work and to build great applications which in turn will make things move and will insure extremely precise calibrations.
You will be responsible for writing clean and highly functional code for several stages of our machines such as the lenses and the wafer stages.
You enjoy seeing things move by the code that you generate, regardless if you have to write code in C, C++ or Python – to you, the results count.
You will be responsible for creating clear specifications, making the efficient design choices and to 'make it happen' by also implementing the design. Customer satisfaction is the number one driver for ASML and thus for every software developer.
You will design, analyze, document and test the required software specifications.
You will use C/C++, Python, object oriented design programming and Linux within a highly complex embedded environment.
You will work in a multidisciplinary environment, involving physics, mechatronics, electronics, customer support and factory departments.
Education
Bachelor's, Master's or PhD degree in Computer Science, Informatics, Embedded Systems or equivalent.
Experience
Our department is expanding and we are looking for several computer science and software engineering specialists to join our team!
In order to be successful in this role, you need to have between 2-10 years of experience in large-scale software applications - embedded programming.
Key competencies for this role are Unix/Linux, C, C++, UML, real-time, Python, VxWorks, Matlab.
You will provide the software solutions that make our machines complete and unique.
Solid software engineering knowledge: Agile, Scrum, UML, OOP, design patterns.
Personal skills
You want to impact the world with your work and you want your projects to reach millions of people worldwide.
You want to be respected for your work and you want to have some of the best software engineers in the world as your colleagues.
You are seeking to work in a precise and challenging department.
You are quality-driven and you are looking for an environment where your technical skills will be enhanced and your ideas will be put to the test.
You are not afraid to debate technical aspects within the team because you know that we will always choose the best solution.
You want to be a part of a dynamic and challenging environment that leaves no room for errors in the live environment.
You are passionate about robotics and you would like be a part of our teams who are building large scale applications for large machines which in their turn, have a global usability.
Context of the position
Within ASML, the sector Development & Engineering (D&E) is responsible for the development of ASML products. Within this sector the department Embedded Software Common & DUV (ESCD) is responsible for the design, implementation and maintenance of the software of the complex lithographic machines.
ASML creates high tech machines; software engineers from ESCD are facing several aspects of motion control, production control, data management and interface control. A huge code base is maintained and under strict configuration management to provide maximum commonality between different machine types.
Other information
This position requires access to U.S. controlled technology, as defined in the United States Export Administration Regulations. Qualified candidates must be legally authorized to access such U.S. controlled technology prior to beginning work.
ASML does not accept unsolicited resumes from any agencies that have not signed a mutual service agreement. All unsolicited resumes will be considered ASML's property, and ASML will not be obligated to pay a referral fee. This includes resumes submitted directly to hiring managers without contacting the Resource Center Department.
ASML is GDPR compliant, therefore we cannot process applications sent outside of our recruitment system.
If you are interested in this vacancy please apply.
Solliciteer nu